A Multi-Tier Approach to Knee Pain
A Multi-Tier Approach to Knee Pain
Written By Rockwall Elite Healthcare on September 20, 2019
---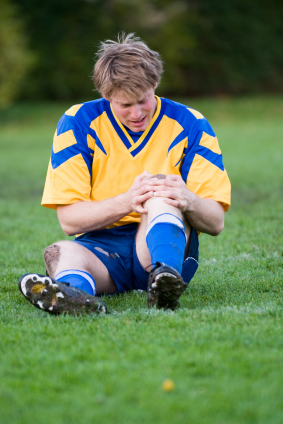 Is knee pain inhibiting your quality of life and causing you grief?
Fear not, for Rockwall Elite Healthcare offers multiple avenues of therapy for your pain relief – and it does not involve pain killers.
3 Ways to Treat Knee Pain
Step into your local chiropractic office in Rockwall for helpful and experienced professionals who offer natural and non-invasive treatment options – so you can skip the surgery and avoid chronic pain. Here are three treatments for your knee pain.
Platelet-Rich Plasma Therapy
Platelet-rich plasma carries essential proteins that the human body needs to heal damaged tissue. The procedure for PRP for knee pain is rather simple and intriguing:
Your nurse practitioner will draw a sample of your blood.
The blood goes into a machine that spins the blood to separate the matter into two substances – blood and plasma.
The nurse will gather the concentrated plasma and inject it into your knee to help restore damaged tissue and reduce inflammation.
Stem Cell Therapy for Knee Pain
Stem cell therapy, also called amniotic tissue treatment, is the injection of placental matter into the damaged area, like plasma therapy. This placental matter, taken from a consenting parent of a newborn baby, houses raw cells that copy other cells to speed up healing processes within the damaged tissue in your knee. A nurse practitioner at your clinic is also responsible for administering stem cell therapy.
Laser Therapy
Laser therapy is a treatment that uses high concentrations of laser lights on the damaged area. Lasers are effective due to the high precision on damaged tissue. Your doctor will focus the laser on an area of the body, in this case, your knee.
Lasers help reduce inflammation, reduce swelling, and can seal blood vessels and nerve endings (to reduce pain).
Is Knee Pain Treatment in Rockwall, TX Right for You?
The doctors and nurse practitioners at Rockwall Elite Healthcare want to offer you multiple resources to manage and heal your body. They will evaluate your injury and decide whether one, two, or three types of treatment is necessary to treat your knee pain.
If you would like to learn more about the three different knee pain treatments, schedule an appointment, or call at (972)-961-0673.

Posted In: Chiropractic Knee Pain Treatment