Chiropractors Can Treat Your Neck Pain
Chiropractors Can Treat Your Neck Pain
Written By Rockwall Elite Healthcare on November 6, 2021
---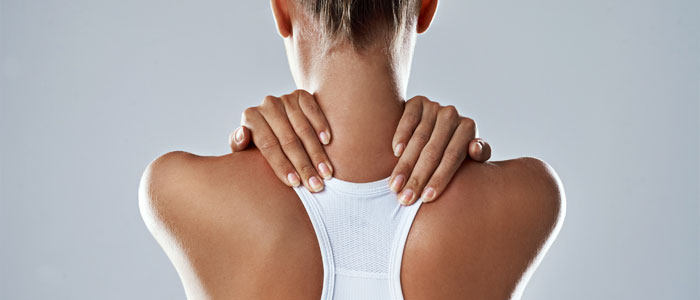 If your neck pain is so severe that it detracts from your quality of life, you might be thinking, 'What are my options?' You might also be thinking about ways to prevent future neck pain. Seeing a chiropractor might be your best option for natural, non-invasive, drug-free, and inexpensive relief from neck pain.
Chiropractors are qualified health care professionals who have received specialized training and qualifications in identifying and treating neck issues. The chiropractors at Rockwall Elite Healthcare have been providing neck pain relief through chiropractic for years. We invite new patients in Rockwall, Texas, to contact us today to discover neck pain relief without expensive and invasive treatment.
Chiropractic Treatment Options for Neck Pain
Depending on the source and severity of your neck pain, Dr. Jeff Burns and Dr. Joe Migliaccio may apply any of a number of chiropractic techniques during your treatment. At Rockwall Elite Healthcare, we believe in personalized treatment plans tailored to the exact needs of each patient.
Before your treatment begins, Dr. Burns or Dr. Migliaccio will spend time learning about your neck pain in order to decide how to proceed. One of the most common treatment options is cervical manipulation, or a neck adjustment. Traditionally, a neck adjustment is performed by hand. The chiropractor applies pressure to the joints in the neck in order to realign the vertebrate.
How Does an Adjustment Help My Neck Pain?
Neck adjustments can have a surprising effect on neck pain. Adjustments loosen up the joints in the neck and realign the spine. This can bring relief for neck pain caused by strains and pinched nerves, among others. Some kinds of neck pain originate not in the neck but further down the spinal column. Chiropractic adjustments can help rectify these issues as well.
There are many success stories coming out of Rockwall Elite Healthcare from patients in Texas who have found relief from neck pain and discomfort through neck adjustments from Dr. Burns and Dr. Migliaccio. In addition to easing your neck pain, chiropractic adjustments can help reduce inflammation, improve your posture, improve your flexibility, and contribute to a greater quality of life.
Schedule a Consultation with Our Chiropractors
Consider chiropractic treatment at Rockwall Elite Healthcare for your neck pain, especially if you are looking for a non-invasive, inexpensive, long-term solution. Call us today to set up a consultation with our chiropractic team.

Posted In: Chiropractic Neck Pain