Have you heard of using Stem Cells for Knee Pain?
Have you heard of using Stem Cells for Knee Pain?
Written By Rockwall Elite Healthcare on June 30, 2020
---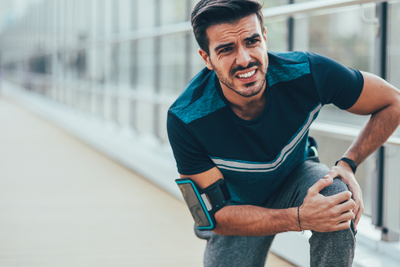 When it comes to using Regenerative cellular therapy, it's one that has become more popular, and is becoming a more common treatment. Fortunately, millions of individuals have benefited from a variety of different Regenerative cell therapy treatments for various conditions, including:
DJD (Degenerative Joint disease)
Vision problems
Brain trauma
Spinal cord injuries
Neurodegenerative diseases and so much more.
Both Medical professionals and licensed Doctors of Chiropractic are utilizing regenerative cellular therapy treatment as an option to help their patient's bodies in repairing itself.
How Do Stem Cells Work?
Stem cells are found naturally in the body and help the body's repair response when dealing with a variety of injuries and diseases. There are different types of stem cells. Embryonic stem cells (ESCs), Hematopoietic stem cells (HSCs), and Mesenchymal stem cells (MSCs) Also referred to as regenerative medicine.
The theory states that when these stem cells are injected into a certain part of the body, they encourage the body's repair response to help jumpstart the healing of damaged tissues, cartilage, and any sick or damaged cells.
What are the Benefits of This Kind of Treatment for Knee Pain?
Professionals use this therapy to treat chronic pain, especially back and joint pain. More recently, professionals use cell therapy treatment to help patients with osteoarthritis of the knee find relief from their chronic pain.
Studies suggest that if you inject these cells directly into the knee of an individual with osteoarthritis of the knee, then the injected cells will help jumpstart the body's healing mechanisms to help repair the damaged cartilage in the knee and help decrease inflammation and reduce pain in the area.
While this treatment for knee pain does show much promise in aiding those suffering from conditions such as osteoarthritis, it's essential to know that it is often utilized with other pain treatment options, such as physical therapy, soft tissue techniques to address overcompensating muscles, and scar tissue as well as cold laser.
Regenerative Medicine Treatment in Rockwall, TX
If you're suffering from chronic knee pain from a condition such as osteoarthritis of the knee and other treatments haven't provided you with the relief you need, then you might be a candidate for this viable option.
Have questions about different forms of treatment? Then schedule an appointment with Rockwall Elite Healthcare online today or call our office at (972) 961-0673.

Posted In: Chiropractic Knee Pain Treatment