How to Avoid Knee Surgery with Integrated Healthcare
How to Avoid Knee Surgery with Integrated Healthcare
Written By Rockwall Elite Healthcare on October 29, 2020
---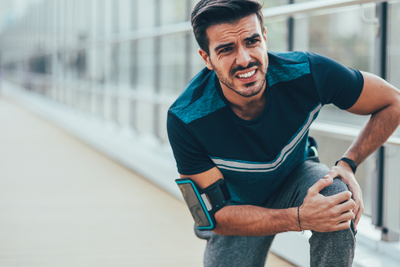 Even the most basic activities like climbing the stairs, reaching for something on the ground, or getting out of bed can be disrupted by knee pain. Knee pain and injuries are very common and can harm people of all ages.
You don't have to deal with the pain, minimize your activity levels, or start taking over-the-counter medication to find relief. Relieve knee pain and avoid surgery thru integrated healthcare by applying multiple specialties like regenerative medicine, massage therapy and physical therapy.
What Causes Knee Pain?
Your knee not only bends, straightens, and rotates hundreds of times each day, but it also takes on the full weight of your body. It's comprised of joints, bones, and ligaments, so there are various ways the knee can become injured. Acute or chronic knee pain can be caused by the following:
Sports, exercise, or any sort of physical trauma injury
Arthritis and osteoarthritis
Obesity
Tendinitis
Poor posture
Overuse
Understanding the cause of your pain is the first step in receiving a natural treatment that helps you avoid knee surgery and other invasive alternatives.
Common Knee Pain Symptoms
Knee pain and injuries not only disrupt your life, but can significantly reduce your overall performance and functionality. You need to visit your Rockwall chiropractor if you're experiencing any of the following symptoms:
Bruising
Difficulty bending or straightening the knee
Loss of motion
Popping noises when you move
Stiffness
Swelling
Weakness or instability
Integrated Healthcare Helps You Avoid Knee Surgery
Rockwall Elite Healthcare offers a variety of solutions that treat the root cause of your knee pain, instead of the symptoms. To avoid knee surgery, your chiropractor will conduct a physical and medical history examination to diagnose your pain. They may recommend a natural treatment plan that includes:
Joint manipulation: Properly realigns your knee and spinal joints with controlled force
Massage: Reduces and relaxes the muscles to increase your range of motion
Regenerative medicine: Utilizes PRP injections to decrease pain levels
With integrated healthcare, many patients experience joint restoration, decreased inflammation, and improved flexibility.
Avoid Knee Surgery in Rockwall with Integrated Healthcare
If you're currently experiencing knee pain, you don't need expensive surgery or addictive medication that only brings you short-term relief. The doctors at Rockwall Elite Healthcare are committed to relieving your knee pain and promoting overall wellness with a personalized treatment plan.
Say goodbye to knee pain! Schedule an appointment with Rockwall Elite Healthcare today.

Posted In: Chiropractic Knee Pain Treatment Help Avoid Surgery