Low Back Pain Treatment with Chiropractic Care
Low Back Pain Treatment with Chiropractic Care
Written By Rockwall Elite Healthcare on August 20, 2019
---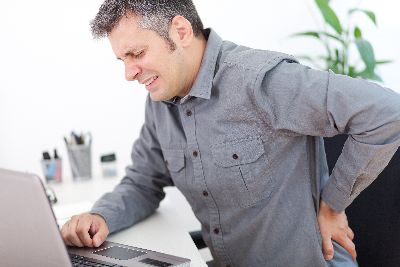 Lower back pain is a hassle.
From sleeping to standing, lower back pain makes it hard to accomplish basic tasks in your daily life.
Thankfully, chiropractic care offers you the most natural, non-invasive procedures to fix your back pain. Whether you have experienced back pain for an extended period or recently became injured, chiropractic care is the perfect solution to prevent chronic pain later in life.
What is Chiropractic Care?
Chiropractic care relies on what's called spinal manipulation.
Spinal manipulation is when a Doctor of Chiropractic performs maneuvers from your neck down to your lower back with carefully placed pressure. These adjustments take the pressure off the body's central nervous system – which controls feelings of pain, pleasure, and hot and cold sensations.
What are the Benefits of Chiropractic Care?
Chiropractic care will relieve you from your lower back pain, also called lumbar back pain. After a session of spinal manipulation, you will experience improved mobility, reduced nerve pain, and increased range of motion in your muscles and joints.
In addition to treating low back pain, chiropractic care helps headaches, fibromyalgia, and many forms of arthritis.
Your Chiropractic Visit to Treat Your Back Pain
Before you receive spinal manipulation to treat your low back pain, the professionals at Rockwall Elite Healthcare will look at your medical history and choose the right treatment plan for you.
Most spinal manipulations take 20-30 minutes depending on the health condition of your back or the severity of your injury. Following your treatment session, your Doctor of Chiropractic will advise you on helpful, supplemental home exercises that will help heal your back as well.
Are you ready to experience a pain-free life once again? Schedule an appointment with Rockwall Elite Healthcare or call (972)-961-0673.

Posted In: Back Pain Treatment Chiropractic