Physical Therapy Before and After Surgery for Better Outcomes
Physical Therapy Before and After Surgery for Better Outcomes
Written By Rockwall Elite Healthcare on January 3, 2022
---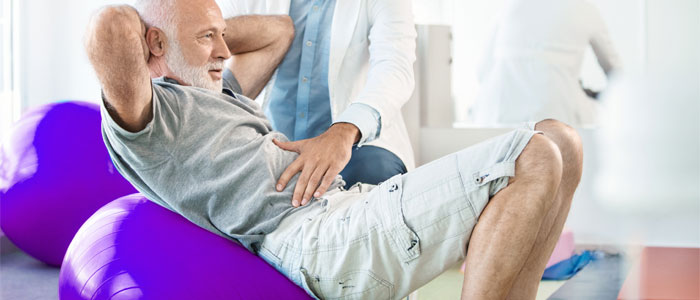 Undergoing any kind of surgery can seem like a daunting prospect. Intense or invasive procedures may be accompanied by unpleasant side effects or long recovery periods - and even then, you may not receive the results you desire. With our physical therapy treatments at Rockwall Elite Healthcare in Rockwall, TX, you can improve your chances of getting optimal results.
Flexibility
Many surgeries involve the manipulation of complex muscle groups. If your muscles are not flexible before your surgery, they will not be able to heal from the procedure as quickly and hamper your recovery. Physical therapy teaches you how to properly stretch your muscles so that they will be pliable enough to quickly heal from the trauma of surgery.
Strengthening
Weak muscles could also be hindering your ability to recover from a major surgery. Without conditioning, your muscles cannot offer your body the support it needs and will force you to remain immobile. As well as providing flexibility training, physical therapy also allows patients to develop a custom strengthening regimen for the promotion of hardier muscles. For example, if you are undergoing spinal fusion, strong core and back muscles will help you get back on your feet.
Functionality
While physical therapy sessions are extremely beneficial before surgery, they are equally paramount to your post-op recovery. You may have to retrain your body to perform certain functions now that an area has been altered or amended by a surgical process. Your physical therapist will teach you how to improve your mobility without sacrificing proper form and technique.
The Physical Therapy Process at Rockwall Elite
At Rockwall Elite Healthcare, the physical therapy process will consist of three main steps: evaluation, diagnosis, and management. Your physical therapist will conduct a thorough exam to diagnose your condition. Based on this information, your physical therapist will collaborate with you to create a custom treatment plan that is designed to specifically target your individual concerns.
Schedule an Appointment
Set your surgery up for success with our professional physical therapy treatments at Rockwall Elite Healthcare in Rockwall, TX. For more information on our holistic healing services or to schedule an appointment with one of our physical therapists, call (972) 961-0673 or send us a message here.

Posted In: Physical Therapy