PRP Injections as a Knee Pain Treatment Option
PRP Injections as a Knee Pain Treatment Option
Written By Rockwall Elite Healthcare on July 30, 2020
---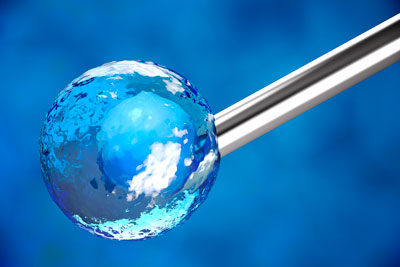 Regenerative medicine has come a long way in the past few years. Platelet-Rich Plasma (PRP) Injections are a hot topic for those who experience chronic joint pain. The Centers for Disease Control and Prevention states that approximately 15 million people in the U.S. suffer experience severe joint pain related to conditions such as arthritic conditions, including osteoarthritis of the knee which requires patients to seek knee pain treatment.
While many patients seek traditional knee pain treatment options, such as over-the-counter pain medications and the use of knee braces, others need something more to help encourage their bodies to jumpstart the healing process.
Common Causes for Joint Pain
Joint pain can result from a number of illnesses and/or injuries, and most of them do not require visits to the hospital or the need for excessive pain relief treatments. However, some of the most common causes of joint pain that do require pain management include:
Arthritis
Lupus
Bursitis
Tendinitis
Fibromyalgia
Injury
This list is by no means complete as dozens of different conditions could lead to joint pain.
Knee Pain Treatments: PRP Injections May Help
One of the most common joint-related conditions that patients experience includes osteoarthritis of the knee. While many patients can manage their pain on their own, some have pain that is so debilitating that it interferes with their day-to-day life.
Regenerative medicine, such as stem cell therapy and PRP injections, has proven beneficial to those suffering from chronic pain. PRP injections, for example, is the injection of healthy Platelet-rich plasma into the damaged cartilage to stimulate the body to grow healthy, new cells to promote healing.
Some benefits of PRP injections include:
An increase in mobility in the joints
A decrease in pain levels
Quicker healing times for those with torn ligaments or muscles
PRP Injections in Rockwall, TX
The professional team at Rockwall Elite Healthcare understands just how life-altering chronic pain can be. If you suffer from chronic joint pain and/or are seeking knee pain treatment, then PRP injections may be right for you.
Do you have questions regarding regenerative medicine? To schedule an appointment, contact us today or call our office at (972) 961-0673.

Posted In: Chiropractic Knee Pain Treatment PRP Injection