PRP Therapy: The Key to Empowering Your Body to Heal Itself
PRP Therapy: The Key to Empowering Your Body to Heal Itself
Written By Rockwall Elite Healthcare on May 28, 2021
---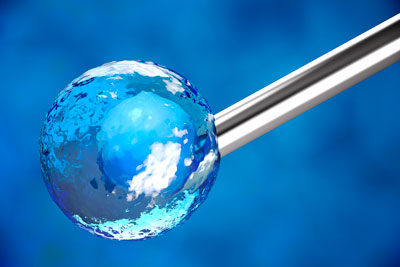 PRP--platelet-rich plasma--is a therapy that's been around since the 80s, mostly in the sports world to treat musculoskeletal injuries. Platelet-rich plasma treatment was first used in open-heart surgery to speed up wound healing due to the operation. It's also been used in pediatric surgery, gynecology, urology, and ophthalmology. In more recent years, PRP therapy has spread into dermatology.
At Rockwall Elite Healthcare in Rockwall, we offer PRP injections for torn tendons, arthritis in bones, sports injuries, sprains and pulled muscles. It's proven key to empowering your body to heal itself, including for professional athletes and celebrities.
Platelet-Rich Plasma Speeds the Healing Process
High profile people, like Angelina Jolie, Tiger Woods, Alex Rodriguez, and Kim Kardashian have utilized PRP therapy for a variety of needs, from improving skin health to recovering from surgery. All athletes returned to play faster than anticipated.
PRP isn't a medicine; it's plasma from your own blood isolated and injected back into an injury site. This helps your body regenerate. At Rockwall Elite, we draw a blood sample, spin it in a machine designed to separate plasma from the rest of your blood matter, and inject the plasma concentration back into you.
What happens is plasma stimulates a mild immune response, getting the body to pay extra attention to the injury site. The injection places the necessary healing tools right where your body needs them, enabling it to get to work. The presence of platelets reduces inflammation and promotes cellular growth, and then growth factors activate the healing of bone and soft tissue.
Platelet-rich plasma has been shown to boost the healing process. It's been successfully used for treating rotator cuff tears and ruptured achilles tendons. PRP has also helped restore function and reduced pain for tendonitis, tennis elbow, golfer's elbow and other chronic tendinosis conditions.
Receive Expert PRP Therapy in Rockwall
The doctors at Rockwall Elite Healthcare strive to provide you with the safest PRP injections in the city of Rockwall. They will help you determine your point of pain and suggest diet, exercises, and chiropractic treatments to supplement your injection for a healthier you.
Dr. Migliaccio works with an array of patients from infants to the elderly each with their own set of health needs. Whether you're suffering from neck pain or recovering from a sports injury, Dr. Joe can help you regain your health, free of pain. He's had particular success in treating migraines, headaches, sciatica, low-back pain, radiating pain and much more.
Have questions or need to schedule an appointment? Give us a call at (972) 961-0673 or go online and fill out our contact form.

Posted In: PRP Injection Regenerative Medicine