Skip Back Surgery for Most Disc Issues
Skip Back Surgery for Most Disc Issues
Written By Rockwall Elite Healthcare on June 28, 2021
---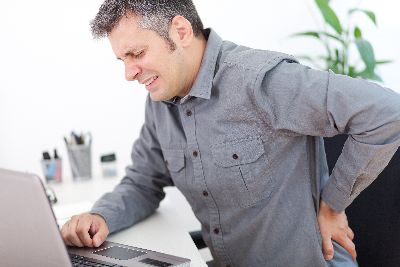 Perhaps one of the most high-profile failed back surgeries is that of Steve Kerr, head coach of the Golden State Warriors, an NBA team. Kerr underwent surgery to treat a ruptured disc, and then a second surgery that failed to stop leaking cerebrospinal fluid, a (surgery-created) problem he's dealing with to this day.
At Rockwall Elite Healthcare in Rockwall, we urge you to consider surgery an absolute last resort for your disc issues. There are many non-surgical, non-invasive therapies available that can help you get out of pain.
Back Surgeries Have a 50% Success Rate at Best
Back surgery is considered to have a 97% success rate. That number means 97% of patients survived surgery; not that their pain problem was solved. The true success rate--a.k.a. pain relief and restored range of motion--is only a fraction of that.
Up to 50% of back surgeries fail to relieve pain, according to the American Society of Anesthesiologists. Going back for a second surgery drops to 30%, and then it's nearly pointless from there.
The main reason this 97% success rate fails so much is that the surgery doesn't address the root cause of back pain. Surgery is a method of eliminating what's in pain. It's unable to eliminate mental health issues or life stressors (yes, emotions can manifest as pain), prevent obesity, cut smoking, or control post-operative factors.
Back surgery is most often an expensive and painful waste of time. Surgeries that fail to reduce or eliminate pain are labeled as a syndrome--failed back surgery syndrome (FBSS), a fancy way of shifting the blame away from the surgery and onto the patient.
The good news is there are a variety of options available for those suffering with back pain. The doctors at Rockwall Elite Healthcare have various pain-relieving therapies available to treat disc problems, including spinal decompression. It's a drug-free, non-surgical treatment that often provides immediate pain relief.
Get Fast Disc Pain Relief in Rockwall
Dr. Migliaccio works with an array of patients from infants to the elderly each with their own set of health needs. Whether you're suffering from neck pain or recovering from a sports injury, Dr. Joe can help you regain your health, free of pain. He's had particular success in treating migraines, headaches, sciatica, low-back pain, radiating pain and much more.
Have questions or need to schedule an appointment? Give us a call at (972) 961-0673 or go online and fill out our contact form.

Posted In: Back Pain Treatment Chiropractic Disc Pain