The Benefits of Dry Needling for Pain Relief
The Benefits of Dry Needling for Pain Relief
Written By Rockwall Elite Healthcare on April 28, 2021
---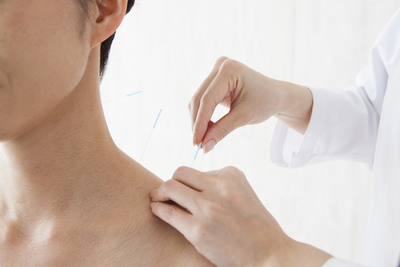 Dry needling (something different from acupuncture) is a professionally-trained therapy involving the precision application of FDA-approved needles to various parts of your body. It stimulates trigger points, telling your body to pay extra attention to the needled area.
At Rockwall Elite Healthcare in Rockwall, we offer dry needling as part of our methods to provide pain relief from strains, sprains, muscle spasms, musculoskeletal pain, and more. And the benefits don't stop there.
The Benefits of Dry Needling
Since the 1940's dry needling has been used to treat trigger points in soft tissue. Dry needling has done amazing things for a lot of our patients, including increasing blood flow and range of motion, to helping get rid of headaches/migraines, and successfully treating painful health issues like fibromyalgia and plantar fasciitis. Professional athletes like Troy Tulowitzki, Elena Delle Donne, Anthony Davis and James Harrison, and so do a lot of high profile CrossFit athletes.
Dry needling works because it grabs your body's attention in a good way. The needles stimulate trigger points without causing pain, problematic trigger points are often painful to touch and can cause pain in other areas of your body due to tension. Needling out the tension provides pain relief and restores range of motion. This is also shown to speed up the healing process.
Preliminary research shows that dry needling improves your body's ability to regulate pain signals, reduces muscle tension, and helps normalize nerve impulses that are transmitted to muscles.
Receive Expert Dry Needling Pain Relief in Rockwall
Not many people in the Rockwall area offer dry needling, but this is something Rockwall Elite Healthcare has offered for over 25 years.
In addition to dry needling, Dr. Migliaccio works with an array of patients from infants to the elderly each with their own set of health needs. Whether you're suffering from neck pain or recovering from a sports injury, Dr. Joe can help you regain your health, free of pain. He's had particular success in treating migraines, headaches, sciatica, low-back pain, radiating pain and much more.
Have questions or need to schedule an appointment? Give us a call at (972) 961-0673 or go online and fill out our contact form.

Posted In: Chiropractic Dry Needling