What Can Spinal Decompression Do for Your Back?
What Can Spinal Decompression Do for Your Back?
Written By Rockwall Elite Healthcare on October 6, 2021
---
Back Pain and Spinal Decompression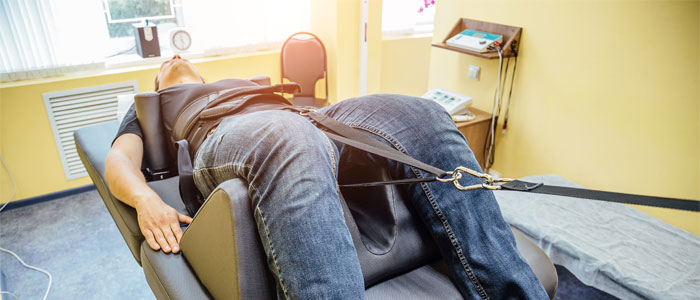 Back pain can become so intense that it alters one's ability to accomplish day-to-day tasks, or even enjoy life at all. Back pain can come from a variety of sources, including bulging and herniated discs, worn-out or damaged spinal joints, pressure on the nerve root, and spinal stenosis. These are all conditions that can be treated with nonsurgical spinal decompression.
At Rockwall Elite Healthcare in Rockwall, TX, we are proud to be a part of many success stories of patients who have found back pain relief through spinal decompression. Contact us to discuss whether you are a good candidate for this type of treatment.
What Is Spinal Decompression?
Many people who suffer from severe back pain believe that the only corrective option available to them is surgery. However, nonsurgical spinal decompression, when performed by trained, qualified chiropractors like those at Rockwall Elite, could be a great option for you.
Nonsurgical spinal decompression is the slow and gentle stretching of the spinal cord. Spinal decompression patients come to our private and comfortable offices on several occasions over a period of time. Treatment is adjusted as the patient's condition improves.
Why Should I Choose Spinal Decompression for Back Pain?
Nonsurgical spinal decompression is a pain-free option for getting rid of back pain. Unlike surgery, spinal decompression is completely non-invasive and takes a short amount of time per session. Spinal decompression is proven to be a very effective method for treating back pain – and not just short term.
Spinal decompression therapy can help you achieve long-term relief from back pain, as well as increasing your overall health and wellness and decreasing your stress levels. Our chiropractors, Dr. Joe Migliaccio and Dr. Jeff Burns, have years of experience administering spinal decompression to residents of Rockwall, Texas, and beyond.
When you come to our office for back pain treatment with spinal decompression, you will be greeted by friendly and professional staff who have your interests at heart. Our no-wait policy means that you will be treated immediately. Spinal decompression takes place in our large, private treatment rooms at Rockwall.
Schedule Your Appointment to Get Rid of Back Pain
Spinal decompression might be a viable option for you if you suffer from back pain. Contact us today to see whether this pain-free treatment option can work for you.

Posted In: Back Pain Treatment Chiropractic Spinal Decompression