What Does a Chiropractor Do?
What Does a Chiropractor Do?
Written By Rockwall Elite Healthcare on September 6, 2021
---
Who Is a Chiropractor?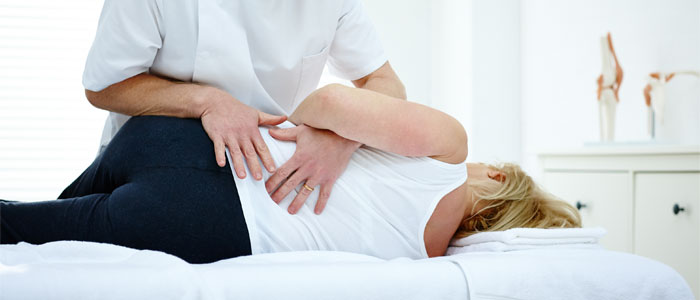 A chiropractor is a qualified health care professional who specializes in treating issues related to the spine, joints, and the musculoskeletal system. Chiropractors want to make sure your nervous system is able to function at its best. Instead of turning first to medication, chiropractors generally provide non-invasive treatments, most frequently spinal adjustments, to repair damage to a patient's body or prevent further damage.
The chiropractors at Rockwall Elite Healthcare in Rockwall, TX, create personalized treatment plans for patients to deal with back and neck pain, as well as a number of other spinal and musculoskeletal conditions. Rockwall Elite Healthcare is staffed with some of the most qualified and compassionate chiropractors in Rockwall.
It is important to see a chiropractor who is attentive to your particular needs, as chiropractors deliver up-close, hands-on treatment. Schedule an appointment to get started with a member of our chiropractic team.
Does a Chiropractor Get Special Training?
Many people think that a chiropractor is simply a doctor who decided to focus on neck and back issues. However, that's a myth. Chiropractors receive years of specialized training and must pass rigorous qualification testing in order to practice in the United States. All practicing chiropractors must have a Doctor of Chiropractic degree, must be licensed in their state, and must pass the exam administered by the National Board of Chiropractic Examiners.
Dr. Joe Migliaccio and Dr. Jeff Burns, our chiropractors here at Rockwall Elite Healthcare in Texas, meet all state and national requirements and have years of practical experience helping patients achieve health and wellness. Call us today to set up an appointment.
Why Should I See a Chiropractor?
A chiropractor might be your best option for pain relief in your neck, back, or joints. By tackling the root of an issue and not just the symptoms, experienced chiropractors like Dr. Migliaccio and Dr. Burns provide care that is not meant to be a temporary solution but a long-term fix for your issues.
The spine and nervous system are integral parts of human function. Your spine is your body's main support structure, and it's important that your spine remains healthy so that your mobility, balance, and overall health remain stable.
I'm Not in Pain. Should I See a Chiropractor?
Yes! Although the general impression is that chiropractors can only help you with neck and back pain, chiropractic is recognized as contributing to overall health and wellness. Chiropractic can help you improve your mobility, decrease stress, increase balance and coordination, and increase your energy, among other benefits. Contact us to find out more about how chiropractic can benefit you.
Schedule an Appointment Today
You can feel at ease when you're in the hands of a qualified, experienced chiropractor, like those at Rockwall Elite Healthcare, because they are specially trained to handle your pain, joint, and spinal issues.
Schedule an appointment today to start your personalized treatment plan.

Posted In: Back Pain Treatment Chiropractic